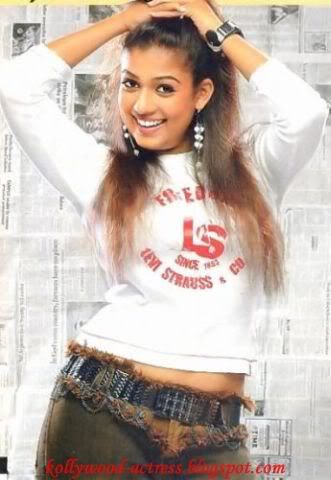 Nayanthara, a Syrian Christian is truly secular as she regularly visits famous churches and Hindu temples. Last week after completing a song for Vishal's Sathyam in and around Tiruneveli, she decided to visit the famous Nellaiyappar temple situated there. Nellaiyappar is one of the most famous Shiva temples in south India and has huge and massive 'Mandapams'
A little birdie tells us that for Nayanthara, it was a more of a "Thanks giving" visit, as she had prayed at the temple during the shoot of Yaaradi Nee Mohini. And now after the film became a big hit, she went back and did some special poojas for the Lord.
She told later: "I like to visit temples, and Nellaiyappar is truly amazing as you get a lot of positive vibes as you walk inside the Manimandapam. I'm lucky that I was able to go back so soon and had the time to go around. I also prayed at the famous Madurai Meenakshi temple for the first time." And at the Meenakshi temple, Nayan was given tight security as being holiday season there were lot of tourists who had come to see the temple.
Technorati Tags: Nayanthra, Hot,Actress, Kolllywood, Pictures